3 Ways Combining Biometric and Survey Data Improves Addiction Treatment
Quantitative + Qualitative
Merging Quantitative and Qualitative Data
In an industry traditionally steeped in self-reported measures and clinical observations for evaluating patients' progress, Pretaa has introduced a novel approach that is challenging norms and propelling addiction recovery treatment into a new era.
Pretaa's revolutionary strategy revolves around harmonizing two critical components: industry-standard survey data and biometric measurements. The synthesis of these elements, both qualitative and quantitative, represents a significant divergence from conventional methods that have dominated the industry for years. As a result, Pretaa has firmly positioned itself at the cutting edge of innovation in addiction recovery treatment.
The significance of Pretaa's approach lies in its innovative attempt to bridge the gap between objective physiological data and subjective psychological self-assessment. By using wearable technology to measure biometrics like heart rate, skin temperature, and sleep patterns, Pretaa provides an unfiltered glimpse into the physical state of a patient. In parallel, the administration of industry-standard surveys gives patients the opportunity to express their emotional state and self-perceived progress.
Bringing together these two different data sets offers a more comprehensive, well-rounded perspective of the patient's progress. The integration of physical, mental, and emotional data provides a multi-dimensional view that could potentially help in tailoring more effective, personalized treatment plans.
This article highlights 3 important ways that combining biometric and survey data improves addiction treatment.
Quantitative + Qualitative
Comprehensive Insights: Unveiling the Complete Picture of Recovery
Traditional treatment approaches have often struggled with the challenge of obtaining a comprehensive understanding of a patient's recovery journey. The combination of biometric data and survey responses employed by Pretaa offers a solution.
Biometric data, such as heart rate, sleep patterns, and stress levels, provides a quantifiable measure of a patient's physical well-being. On the other hand, industry-standard surveys like the Brief Addiction Monitor (BAM), General Anxiety Disorder-7 (GAD-7), Patient Health Questionnaire (PHQs), and University of Rhode Island Change Assessment Scale (URICA), offer insights into the psychological and emotional aspects of recovery.
When combined, these two forms of data provide a holistic view that captures the complexity of the recovery process, encompassing both the physical and mental aspects of health. This 360-degree perspective allows for a better understanding of the patient's overall well-being and progress in their recovery journey, making it possible for clinicians to provide highly personalized and effective treatment plans.
Precision and Timeliness: The Biometric Advantage
Integrating biometric data into the treatment process adds precision and timeliness that self-reported survey data alone cannot achieve. Biometric data, measured in real-time, provides instantaneous feedback on a patient's physiological state. This valuable information can be used to detect early signs of potential relapse triggers, heightened stress levels, or other health concerns that could impact the recovery process.
When paired with the insights gained from self-reported surveys, this precise, real-time data enables clinicians to adapt and fine-tune treatment strategies quickly and effectively. This tailored approach results in more targeted and personalized care that meets each patient's unique needs.
Accountability and Transparency
Accountability and Transparency: Better Data, Better Outcomes
The combination of biometric data and survey responses brings an unprecedented level of accountability and transparency to the treatment process. For treatment facility operators, the data provided by Pretaa offers clear, actionable insights into each patient's progress. This data-driven approach makes it possible to assess the effectiveness of treatment strategies and the performance of individual clinicians accurately.
Patients, too, benefit from this increased transparency. The fusion of biometric feedback with survey data provides tangible evidence of their progress, encouraging them to stay committed to their recovery journey. The real-time nature of the biometric data can also promote healthier habits, with metrics such as step counts encouraging regular exercise and heart rate variability data highlighting the need for effective stress management techniques.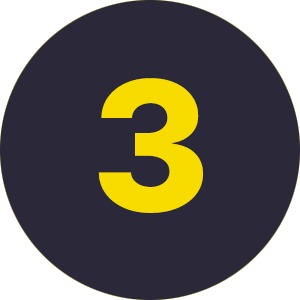 Accountability and Transparency
Revolutionizing Treatment
We are Revolutionizing Addiction Treatment
In essence, Pretaa's innovative approach to merging biometric data with survey responses is revolutionizing the field of addiction recovery treatment. By providing a more comprehensive view of a patient's recovery journey and equipping clinicians with precise, actionable data, Pretaa is enhancing the treatment process's efficacy. The accountability and transparency that this data-driven approach benefits the treatment center operators and empowers the patients themselves.
Pretaa represents a paradigm shift in the addiction recovery landscape. Its transformational approach, marked by the convergence of biometric data and survey responses, is breaking down the barriers of traditional methods and paving the way for a more comprehensive, responsive, and effective treatment approach. 
By tapping into the power of data and technology, We are redefining addiction treatment, setting a new standard for patient care and recovery outcomes. 
Revolutionizing Treatment