The 6 Best Ways to Help Someone with a Substance Use Disorder
6 Ways to Support Someone Battling Addiction
Navigating a Complex Journey
Substance use disorders touch the lives of millions of individuals and their families, with the ripple effects extending far beyond those directly struggling with addiction. The emotional turmoil and complexity accompanying addiction can leave friends and family members feeling overwhelmed and unsure of how to provide their loved ones with the necessary support. This challenge is compounded by the societal stigma and misconceptions surrounding addiction, which can further isolate those affected and make it difficult to seek help. In such situations, it is crucial to equip oneself with the knowledge and understanding needed to approach a loved one's addiction with empathy, patience, and resilience.
The purpose of this article is to serve as a guiding light in the often dark and uncertain journey of supporting someone with a substance use disorder. We will delve into various aspects of addiction, its impact on individuals and their relationships, and the most effective ways to provide meaningful support throughout recovery. Our goal is to provide you with the tools and insights needed to navigate this challenging terrain while maintaining your own well-being and fostering a stronger, more supportive bond with your loved one.
By exploring topics such as addiction education, communication strategies, professional help, and ongoing support during recovery, this article aims to empower you with the knowledge and resources to make a tangible difference in the life of someone battling a substance use disorder. 
As you read through this article, we encourage you to approach the subject matter with an open heart and mind. Remember that addiction is a complex, multifaceted issue that requires empathy, understanding, and patience from those involved. By educating yourself and embracing the best ways to help someone with a substance use disorder, you can create a more compassionate, supportive, and effective recovery environment for your loved one and others facing similar challenges.
6 Ways to Support Someone Battling Addiction
Educate Yourself About Addiction
The first step in helping someone with a substance use disorder is to educate yourself about addiction. Understanding that addiction is a chronic brain disorder, rather than a moral failing or a choice, is essential in fostering empathy and providing effective support. Familiarize yourself with the signs and symptoms of addiction, the factors that contribute to substance use disorders, and the various treatment options available. By gaining knowledge about addiction, you will be better prepared to assist your loved one in their recovery journey.
Resources such as the National Institute on Drug Abuse (NIDA) (https://www.drugabuse.gov) and the Substance Abuse and Mental Health Services Administration (SAMHSA) (https://www.samhsa.gov) offer valuable information about addiction, treatment options, and support services.
You can also visit our Education Center to learn more.
Maintain Open Communication
Open and honest communication is essential when supporting someone with a substance use disorder. Establishing a strong foundation of trust and understanding can significantly impact the recovery process. Encourage your loved one to share their feelings, experiences, and concerns, and make an effort to listen without judgment or criticism. By doing so, you are providing a safe space for them to express themselves, which can help alleviate feelings of isolation or shame.
Offer your emotional support and let them know that you care about their well-being and are willing to help them through their recovery process. Share your own feelings and experiences, and be open to their feedback, as this can help create a sense of mutual understanding and connection.
Avoid using accusatory language or expressing anger or frustration, as this can cause your loved one to become defensive or resistant to help.
Remember that effective communication involves more than just talking; it also requires active listening skills. Pay close attention to your loved one's words, tone of voice, and body language, and offer validating responses to show that you are genuinely engaged in the conversation. This can help build trust and encourage more open, honest dialogue in the future.
Keep in mind that addiction can distort an individual's ability to communicate effectively, so it is essential to be patient and persistent in your efforts to establish open lines of communication. It may take time for your loved one to feel comfortable discussing their addiction and the challenges they face, but your ongoing support and understanding can play a crucial role in fostering a more transparent and supportive environment for their recovery journey.
Be Positive and Optimistic
Create and Maintain a Positive Outlook
Fostering a positive outlook plays a critical role in helping someone with a substance use disorder. As a friend or family member, your attitude and demeanor can significantly impact your loved one's motivation and overall recovery experience. By focusing on the potential for positive change and emphasizing the strengths and abilities of your loved one, you can encourage their perseverance in the face of adversity.
To create and maintain a positive outlook, consider the following tips:
Celebrate progress and small victories: Acknowledge the milestones your loved one achieves in their recovery journey, no matter how small. Recognizing their efforts and accomplishments can boost their self-esteem and confidence, inspiring them to continue working towards their goals.

Offer hope and encouragement: Remind your loved one that recovery is possible and that they are not alone in their struggle. Share stories of others who have successfully overcome addiction and emphasize the potential for a healthier, happier future.

Practice gratitude and positivity: Encourage your loved one to focus on the positive aspects of their life and express gratitude for their support and resources. By cultivating a positive mindset, they can develop a stronger sense of resilience and determination in their recovery journey.

Encourage self-compassion: Help your loved one understand that setbacks and challenges are a natural part of recovery. Encourage them to practice self-compassion and forgiveness, reminding them that they are worthy of love and support despite their struggles with addiction.
Remember, your positivity and optimism can be a powerful catalyst for your loved one's recovery. By maintaining a hopeful and constructive outlook, you can provide the emotional support and encouragement needed to help them overcome the challenges of addiction and build a brighter, addiction-free future.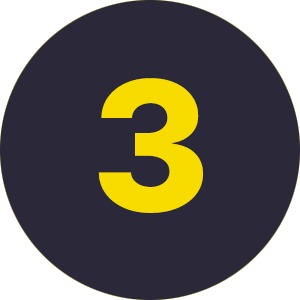 Be Positive and Optimistic
Being Patient and Understanding
Patience and understanding are key to supporting someone with a substance use disorder. Recovery is a long and challenging journey, often filled with ups and downs. As a friend or family member, it's important to recognize the complexity of the process and approach your loved one's struggles with empathy and patience.
Here are some ways to demonstrate patience and understanding:
Accept the pace of recovery: Understand that recovery is a unique and personal journey, and the pace at which your loved one progresses may not always align with your expectations. Be prepared to adjust your expectations and offer unwavering support, regardless of the timeline.

Listen without judgment: Encourage open and honest communication by actively listening to your loved one's experiences and emotions without judgment. This can create a safe space for them to share their feelings and challenges, fostering trust and mutual understanding.

Empathize with their struggles: Make an effort to understand the difficulties and emotions your loved one is experiencing. This may involve educating yourself about addiction and its effects or simply putting yourself in their shoes. Demonstrating empathy can help your loved one feel heard, validated, and supported.

Remain supportive during setbacks: Setbacks and relapses are common during recovery. Instead of expressing disappointment or frustration, offer your loved one reassurance and encouragement. Remind them that setbacks are a part of the journey, and you are there to support them in their continued efforts toward recovery.
By practicing patience and understanding, you can create a supportive and nurturing environment for your loved one's recovery. Recognize that this journey is not linear and may take time, but your unwavering support and empathy can make a significant difference in their healing process.
Encourage your loved one to seek professional help for their substance use disorder. Offer to assist them in researching treatment options, such as inpatient rehab, outpatient programs, counseling services, and support groups. Help them understand the various types of treatment modalities, including cognitive-behavioral therapy (CBT), dialectical behavior therapy (DBT), motivational interviewing (MI), and 12-step programs, among others. Each person's needs are unique, so it's essential to consider multiple approaches to find the most effective treatment plan for them.
Help them schedule appointments and provide support throughout the process, such as accompanying them to initial meetings, offering transportation when needed, and assisting them in navigating insurance coverage or financial assistance options. Here are a few resources to help your loved one find professional help:
Substance Abuse and Mental Health Services Administration (SAMHSA) Treatment Locator: This online tool allows users to search for nearby treatment facilities, support groups, and other resources. (https://findtreatment.samhsa.gov/)

National Institute on Drug Abuse (NIDA): NIDA offers a comprehensive guide to understanding addiction, treatment options, and how to find help. (https://www.drugabuse.gov/publications/seeking-drug-abuse-treatment/overview)

National Helpline for Substance Abuse and Mental Health Services: This helpline provides 24/7 confidential support and information on treatment and recovery resources. (1-800-662-HELP or 1-800-662-4357)

Al-Anon and Nar-Anon: These organizations offer support groups for family members and friends of individuals struggling with alcohol and drug addiction. (https://al-anon.org/ and https://www.nar-anon.org/)
Remember that it may take multiple attempts for your loved one to accept help or find the right treatment approach for their needs. Be patient and continue to encourage them to explore available resources. Do not be discouraged if they initially resist your suggestions, as this is not uncommon. Remain persistent and empathetic, and continue to offer your support as they navigate their recovery journey.
Provide Ongoing Support During Recovery
Recovery from a substance use disorder is an ongoing process that requires continuous support. Be present and engaged in your loved one's recovery journey, offering encouragement, and celebrating milestones along the way. Show your loved one that you are there for them, not just during the initial stages of treatment but also throughout their lifelong journey towards sobriety.
Support your loved one in developing healthy habits and engaging in activities that promote recovery, such as attending support group meetings, participating in therapy, pursuing hobbies and interests that provide a sense of fulfillment and purpose, and adopting a healthy lifestyle, which may include regular exercise, proper nutrition, and adequate sleep.
Actively learn about the recovery process so that you can better understand what your loved one is going through and provide more informed support. Familiarize yourself with the signs of relapse, the stages of change, and various coping strategies that can aid in maintaining sobriety.
Encourage your loved one to build a strong support network that includes not only friends and family members but also therapists, counselors, sponsors, and peers in recovery. This network can be an invaluable source of guidance, encouragement, and accountability throughout the recovery process.
Recognize that relapse is a common part of the recovery process and does not signify failure. It is essential to approach relapse with a compassionate and understanding attitude, as shame and guilt can further exacerbate the situation. If your loved one experiences a relapse, continue to provide support and encourage them to seek help to get back on track. Remind them that recovery is a process filled with ups and downs, and the most important thing is to keep moving forward and learning from each experience.
Maintain open lines of communication and regularly check in with your loved one to gauge their progress, discuss any challenges they may be facing, and offer your continued support. By providing ongoing encouragement and empathy, you can play a crucial role in your loved one's recovery and help foster a stable, supportive environment that promotes long-term sobriety.