From Darkness to Light: 3 Questions for Navigating Addiction.
Shining the Light on Recovery
3 Questions to Help You Understand Addiction
Battling substance abuse and addiction can feel like being engulfed in darkness, as individuals and their families face an uncertain path filled with challenges and despair. However, the journey toward recovery can be illuminated through knowledge and understanding.
In this article, we present the three most essential FAQs that will act as guiding lights, helping individuals and their loved ones find their way out of the darkness and into the light of recovery. By addressing the most common concerns and offering practical advice, our goal is to empower readers with the essential information they need to make well-informed decisions and embark on a transformative journey toward healing.
With hope as our guiding light, let's explore these critical questions…
Shining the Light on Recovery
Available Treatment Options?
What are the available treatment options for substance use disorders and addiction?
There are several evidence-based treatment options available for substance use disorders and addiction. These treatments may be used individually or in combination, depending on the specific needs of the individual. Some common treatment options include:
Detoxification:

The first step in many treatment programs, detoxification involves safely eliminating substances from the body while managing withdrawal symptoms. This process can be medically supervised to ensure safety and comfort.

Behavioral therapy:

Behavioral therapies are an integral part of addiction treatment, aiming to help individuals develop healthier coping mechanisms, identify triggers, and modify their thoughts and behaviors related to substance use. Some common types of behavioral therapy include:

Cognitive-Behavioral Therapy (CBT)

Dialectical Behavior Therapy (DBT)

Motivational Interviewing (MI)

Contingency Management (CM)

Family therapy

Medication-Assisted Treatment (MAT):

MAT involves the use of medications in combination with counseling and behavioral therapies to treat substance use disorders. Commonly used medications include methadone, buprenorphine, naltrexone for opioid addiction, and disulfiram, naltrexone, and acamprosate for alcohol addiction.

Inpatient treatment:

Inpatient treatment programs offer a structured environment where individuals can receive 24/7 care, support, and supervision. These programs often include a combination of therapy, counseling, medication management, and support groups.

Outpatient treatment:

Outpatient treatment programs allow individuals to continue living at home while attending scheduled treatment sessions, such as therapy, counseling, and support groups. This type of treatment can vary in intensity, from regular weekly sessions to more intensive day programs.

Support groups:

Support groups, such as Alcoholics Anonymous (AA), Narcotics Anonymous (NA), and SMART Recovery, offer a community-based approach to recovery. These groups provide peer support, encouragement, and guidance for individuals in various stages of recovery.

Dual diagnosis treatment:

For individuals with co-occurring mental health disorders and substance use disorders, dual diagnosis treatment addresses both issues simultaneously. This integrated approach can improve overall recovery outcomes.

Alternative and complementary therapies:

Some individuals may benefit from alternative or complementary therapies, such as yoga, meditation, acupuncture, or art therapy, as a supplement to their primary treatment plan.
It's essential to consult with a healthcare professional or addiction specialist to determine the most appropriate treatment options based on the individual's specific needs, preferences, and circumstances.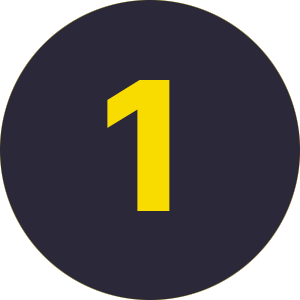 Available Treatment Options?
What are some prevention strategies for substance use disorders and addiction?
Prevention strategies for substance use disorders and addiction focus on reducing the risk factors and enhancing protective factors to minimize the likelihood of developing these conditions. Here are some key prevention strategies:
Education and awareness:

 Educate individuals, families, and communities about the risks and consequences of substance use disorders and addiction. This may involve school-based programs, public service announcements, or community outreach initiatives.

Early intervention:

 Identify and intervene with at-risk individuals as early as possible, providing support and resources to address any underlying issues that may contribute to substance use.

Parental and family involvement:

 Encourage parents to be actively involved in their children's lives, fostering open communication, setting clear expectations, and providing a supportive and nurturing environment. Family-based prevention programs can also help families develop skills to support their children better and reduce the risk of substance use.

Positive peer relationships:

 Promote positive peer relationships and encourage participation in social activities and clubs that foster a drug-free environment.

Access to mental health care:

 Ensure access to mental health care and support for individuals experiencing mental health issues, as these can be significant risk factors for substance use disorders.

Community initiatives:

 Engage the community in prevention efforts, such as creating drug-free zones, providing safe spaces for youth, and supporting local law enforcement to reduce drug availability.

Limiting availability and access:

 Implement policies and regulations to restrict access to substances, such as age restrictions, prescription drug monitoring programs, and restrictions on the sale of certain substances.

Promoting healthy coping strategies:

 Teach individuals how to manage stress and deal with difficult emotions using healthy coping strategies, such as exercise, meditation, and hobbies, as alternatives to substance use.

Role modeling:

 Encourage positive role models to demonstrate healthy behaviors and attitudes towards substance use. This can include parents, teachers, coaches, and community leaders.

Continued support and monitoring:

 Offer ongoing support and resources for individuals at risk of developing substance use disorders or those in recovery, including regular check-ins and access to support groups.
Implementing a combination of these prevention strategies can help reduce the risk of substance use disorders and addiction in individuals and communities. It's important to tailor these approaches to specific needs, cultural contexts, and local circumstances to maximize their effectiveness.
How do I know which treatment option is best for me or my loved one?
Determining the best treatment option for you or your loved one depends on various factors, including the severity of the substance use disorder, any co-occurring mental health conditions, individual needs, and personal preferences. Here are some steps to help you make an informed decision:
Seek professional help:

 Consult with a medical professional, addiction specialist, or mental health professional who can assess the individual's needs and recommend appropriate treatment options based on their expertise.

Consider the type of substance used:

 Different substances may require different treatment approaches. For example, opioid addiction may benefit from medication-assisted treatment, while alcohol addiction might require a combination of medication and behavioral therapies.

Evaluate the severity of the addiction:

 The severity of the addiction can influence the treatment setting. For mild to moderate substance use disorders, outpatient treatment might be sufficient, while more severe cases may require inpatient or residential treatment.

Assess co-occurring mental health conditions:

 If the individual has co-occurring mental health disorders, it is crucial to choose a treatment program that simultaneously addresses both the addiction and mental health issues.

Research treatment options:

 Learn about the various treatment options available, such as individual therapy, group therapy, family therapy, 12-step programs, medication-assisted treatment, and alternative or holistic therapies. Understanding the pros and cons of each option can help you make a more informed decision.

Consider personal preferences and needs:

 Consider the individual's preferences, needs, conditions, and values when choosing a treatment program. This may include factors such as location, duration, treatment approach, and whether the program is faith-based, gender-specific, or tailored to a specific age group.

Verify insurance coverage and costs:

 Check with your insurance provider to determine which treatment options are covered and any associated out-of-pocket expenses. Financial considerations may play a role in your decision-making process.

Seek recommendations and reviews:

 Ask for recommendations from trusted friends, family members, or professionals with addiction treatment experience. Research online reviews and testimonials to gain insight into the quality of various treatment programs.

Visit potential treatment centers:

 Visit the treatment centers you are considering to get a sense of their environment, staff, and overall atmosphere.

Ask questions:

 Be bold and ask questions about the treatment program, the staff's qualifications, and the specific interventions used. This can help you feel more confident in your choice.
Every Person's Need and Path to Recovery is Unique
Ultimately, the best treatment option addresses the individual's unique needs and provides the necessary support for long-term recovery. It's important to remember each person's path to recovery is different, and finding the most effective treatment plan involves tailoring it to their specific needs and circumstances. By shedding light on these critical aspects of addiction treatment and prevention, we hope to provide clarity, hope, and guidance for those seeking help on their journey to a brighter future.
The answers to these three essential FAQs provide a starting point for individuals and their loved ones to better understand the available treatment options, prevention strategies and how to determine the best course of action for their unique situation.
As you continue your exploration and education, we encourage you to visit our Resource Center for further information and support. Together, we can journey from darkness to light, embracing the transformative power of recovery and paving the way for healthier, happier lives.