Harnessing the Power of Wearables for Addiction Recovery
How Wearables Help Addiction Recovery
The advent of wearable technology has transformed various aspects of our lives, from tracking fitness goals to staying connected with loved ones. Addiction treatment and recovery are one area where these devices are increasingly making an impact. This cutting-edge technology offers a new approach to managing and understanding addiction, empowering individuals with valuable insights and tools to aid in their journey toward a healthier lifestyle.
In this article, we will delve into the world of wearable technology and explore its applications in addiction treatment, highlighting the benefits and potential drawbacks and specific examples of successful implementation. We will discuss the various types of wearable devices available, such as smartwatches, fitness trackers, and biosensors, and explain how they can be utilized to monitor physical activity levels, heart rate variability, sleep patterns, and other relevant metrics. 
Furthermore, we will address the potential limitations and concerns of using these devices in addiction recovery, such as privacy and data accuracy.
What is Wearable Technology?
Wearable technology, also known as wearables or smart devices, are electronic devices worn on the body, usually as accessories like smartwatches, fitness trackers, or biosensors. These devices collect various types of biometric and psychometric data, such as heart rate, sleep patterns, and physical activity levels, which can be used to monitor and track an individual's health and well-being over time. They are being integrated into various aspects of healthcare, including chronic disease management, mental health, and now with Pretaa, addiction treatment. 
By offering a real-time window into an individual's physical and mental state, wearables can provide valuable data to help healthcare professionals and individuals alike make more informed decisions about their treatment and recovery process.
The Impact of Substance Use and Addiction
Substance abuse and addiction are pervasive issues that affect millions of individuals, families, and communities worldwide. They are complex, chronic conditions that can have devastating consequences on an individual's physical, mental, and emotional health. The ripple effects extend to families, friends, and communities, causing financial strain, strained relationships, and loss of productivity. In light of these far-reaching impacts, finding effective ways to support recovery is essential.
As experts in substance use disorders and addiction treatment, we recognize the importance of finding innovative ways to improve outcomes for those struggling with addiction. Wearable technology has emerged as a powerful tool in this endeavor, offering a range of benefits for people on the journey toward recovery.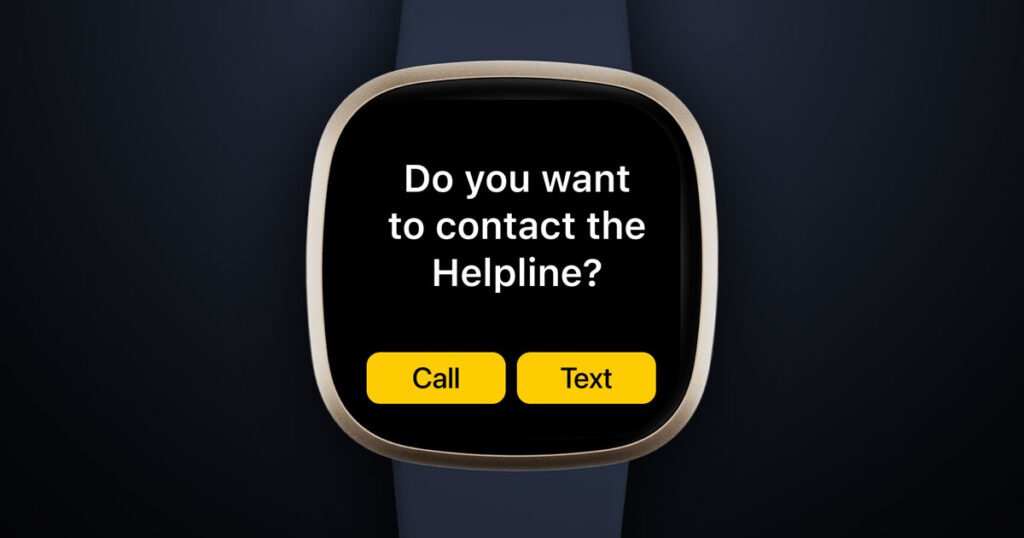 Wearables: A Game-Changer in Addiction Treatment
Wearable technology and devices have the potential to revolutionize addiction treatment and recovery by providing continuous monitoring, real-time feedback, and personalized support. In the United States, drug addiction is a significant public health concern.
According to the 2020 National Survey on Drug Use and Health, approximately 21.6 million Americans aged 12 or older had a substance use disorder in the past year, and over 93,000 Americans died of drug overdoses in 2020, the highest number on record1. These statistics underscore the need for innovative approaches to addiction treatment and recovery.
Here are 13 ways wearable technology can be used in drug addiction recovery:
Continuous Monitoring: Wearable devices enable continuous tracking of vital health metrics, such as heart rate, sleep patterns, physical activity, and stress levels. This constant monitoring allows individuals to become more aware of their physical and mental health, enabling them to make informed decisions about their recovery process.


Personalized Feedback: Wearable technology can provide personalized feedback based on an individual's unique biometric data. This feedback can help users identify triggers, monitor their progress, and adjust their treatment plan or coping strategies. This level of personalization can lead to more effective treatment outcomes and improved long-term recovery success.


Personalized Treatment: The data collected by wearable devices can help healthcare professionals tailor treatment plans to individual needs and preferences, improving the overall effectiveness of recovery programs. Personalized treatment approaches have been shown to be more effective than one-size-fits-all programs, as they consider each individual's unique circumstances and needs.


Enhanced Patient Engagement and Accountability: Wearables can improve accountability by encouraging individuals to take an active role in their recovery process. By tracking and visualizing their progress, users can better understand the impact their choices have on their health and well-being. This increased self-awareness can foster a sense of responsibility and motivation to maintain a healthy lifestyle.


Improved Communication and Care Coordination: Wearable devices can facilitate seamless communication and collaboration among patients, healthcare providers, and support networks. This improved care coordination can lead to more effective treatment plans and better overall outcomes.


Monitoring Biometric and Physiological Data: Wearable devices can track vital signs like heart rate, body temperature, and blood pressure. Changes in these parameters can help identify periods of stress or craving, allowing healthcare professionals and patients to intervene promptly. Research has shown that monitoring physiological data can lead to better outcomes in addiction treatment, as it enables real-time adjustments to therapy and support systems.


Sleep Monitoring: Sleep is crucial to a patient's overall well-being and recovery. Wearable devices can help track sleep patterns and identify issues such as insomnia, which is common among individuals in recovery. This data can be used to implement targeted interventions, such as sleep hygiene education or cognitive-behavioral therapy for insomnia. Wearable devices with sleep-tracking capabilities can help individuals monitor their sleep patterns, identify sleep disturbances, and make necessary adjustments to improve their sleep quality. Better sleep can improve mood, reduce stress, and enhance recovery outcomes.


Managing Stress and Anxiety: Wearables can track stress levels using various biometric markers, such as heart rate variability. By providing real-time feedback, these devices can help individuals recognize triggers and use coping strategies like deep breathing exercises, meditation, or other relaxation techniques to manage stress and anxiety. Stress management is particularly important in addiction recovery, as stress is a known risk factor for relapse.


Supporting Mindfulness and Meditation Practices: Wearable devices can help individuals engage in mindfulness practices and meditation by providing real-time feedback on their brain activity. This information can help users fine-tune their meditation techniques and better manage stress, anxiety, and cravings associated with addiction recovery.


Encouraging Physical Activity: Fitness trackers and smartwatches, such as Fitbit, can be utilized in addiction recovery programs to promote physical activity and exercise. Regular physical activity has been shown to improve mental health and reduce the risk of relapse. By setting goals and tracking progress, individuals can stay motivated and maintain a healthy lifestyle throughout their recovery journey.


Medication Adherence: Some wearables can be used to remind patients to take their medications, monitor adherence, and report this information to healthcare providers. This can be particularly useful for medications used in addiction treatment, such as methadone or buprenorphine. Medication-assisted treatment (MAT) has been shown to be effective in reducing relapse rates and improving overall treatment outcomes.


Real-time Intervention: Wearable technology can facilitate real-time interventions by detecting changes in biometric data that may indicate a potential relapse. Healthcare professionals can use this information to adjust treatment plans or offer immediate support, potentially preventing relapse before it occurs.


Social Support and Connectivity: Wearable devices can be integrated with support networks or recovery communities, providing a platform for individuals to connect with peers, share progress, and seek encouragement. Social support has been identified as a crucial factor in successful long-term recovery, providing individuals with a sense of belonging and accountability.
While wearable technology offers promising addiction recovery and treatment opportunities, it's important to consider privacy and ethical concerns, such as data security and the potential for stigmatization. Ensuring that user data is protected and treated confidentially is vital to maintaining trust between patients, healthcare providers, and technology companies. In addition, wearable devices should be designed and implemented to minimize the potential for stigmatizing or singling out individuals with substance use disorders.
As research advances, wearable technology may become an increasingly valuable tool in the fight against drug addiction. However, it is essential to approach integrating these devices into treatment and recovery programs with care, considering both the potential benefits and the ethical implications. By combining the power of wearable technology with comprehensive, evidence-based treatment approaches, we can work towards reducing the devastating impact of drug addiction on individuals, families, and communities in the United States and beyond.
What are the Limitations and Concerns?
While wearable technology has the potential to revolutionize addiction treatment, there are some limitations and concerns to consider:
Privacy concerns: The collection and sharing of sensitive health data raise concerns about privacy and data security. It's crucial to ensure that appropriate measures are in place to protect users' personal information.
Data accuracy: Wearable devices may not always provide entirely accurate data, which could impact decision-making and the effectiveness of interventions. It's essential to be mindful of these limitations and use wearable tech as a supplementary tool rather than relying solely on its data or clinical decision-making.
Cost and accessibility: Wearable technology can be expensive, potentially limiting its availability to those who can afford these devices.
Potential over-reliance: While wearable technology can be invaluable, it's essential not to become overly reliant on these devices. They should be viewed as a supplement to, rather than a replacement for, traditional treatment methods.
Revolutionizing Treatment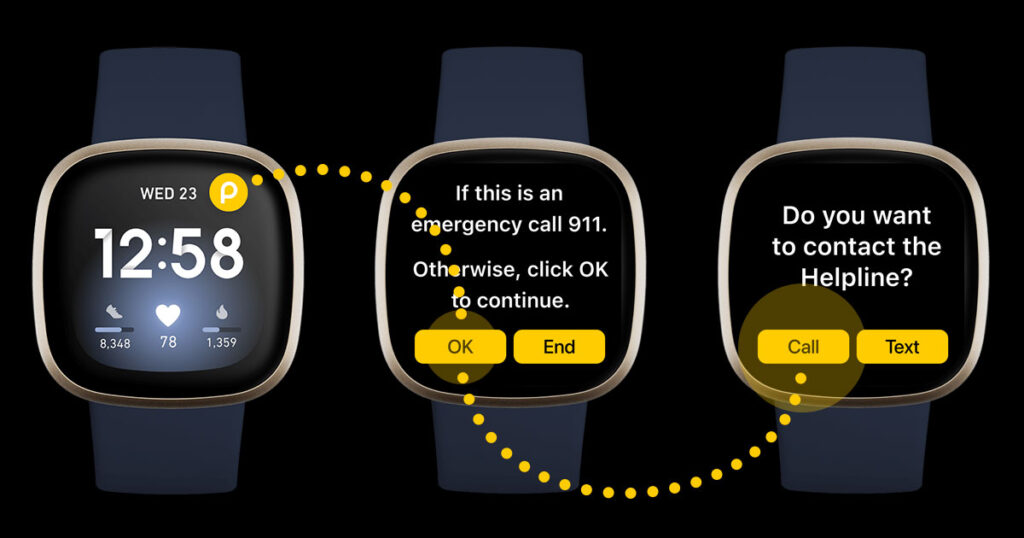 Wearable technology has the potential to revolutionize the landscape of addiction treatment and recovery, providing individuals with valuable insights and tools to support their journey toward a healthier lifestyle. As discussed throughout this article, wearables offer numerous benefits, such as monitoring physical and mental health metrics, tracking progress in real-time, and providing personalized feedback. At Pretaa, we have successfully integrated wearables into various addiction recovery programs, proving their potential to enhance recovery treatment approaches.
However, it is crucial to recognize that while wearable technology presents exciting opportunities, it has limitations and challenges. Privacy concerns, data accuracy issues, and the risk of becoming overly reliant on technology must be carefully considered when incorporating wearables into addiction treatment plans. Maintaining a balance between technology use and the importance of human connection in the recovery process is essential.
As we look toward the future, it is anticipated that wearable technology will continue to advance and become more sophisticated, offering even greater potential for supporting addiction treatment and recovery. Researchers, healthcare professionals, and individuals in recovery must stay informed about these developments and be open to embracing new technologies that can enhance and complement traditional treatment methods.
Ultimately, the successful integration of wearable technology into addiction treatment and recovery will depend on our ability to harness its potential while remaining mindful of its limitations. By doing so, we can ensure that these innovations are used effectively and responsibly, improving outcomes for those struggling with substance use disorders and paving the way for a brighter, healthier future.
We believe that the need for effective addiction treatment has never been greater. People seeking recovery need active support systems from their caregivers, friends, and families. And these support systems need information.
Data and technology can do more. It can serve our loved ones better. It can help friends, family, and healthcare providers stay connected more deeply and intimately to their loved ones and patients' overall health and rehabilitation efforts.
At Pretaa. our mission is to help families, friends, and caregivers achieve the best possible care by analyzing wearables' data whenever and wherever the patient may be. Tracking activity, sleep, oxygen levels, and heart rate with wearable devices provides daily opportunities for self-learning and ongoing engagement and can lead to positive behavior change.
Given the unprecedented pressures and changes we faced during the pandemic, we know that supporting health is no easy task. But if one thing was made clear, staying engaged is critical.
We will transform addiction care by leveraging wearable tech and partnering that with our deep understanding of treatment and recovery.
Better connections. Better outcomes.