Nearly 1 Out of Every 3 Veterans Seeking Treatment for SUD also has PTSD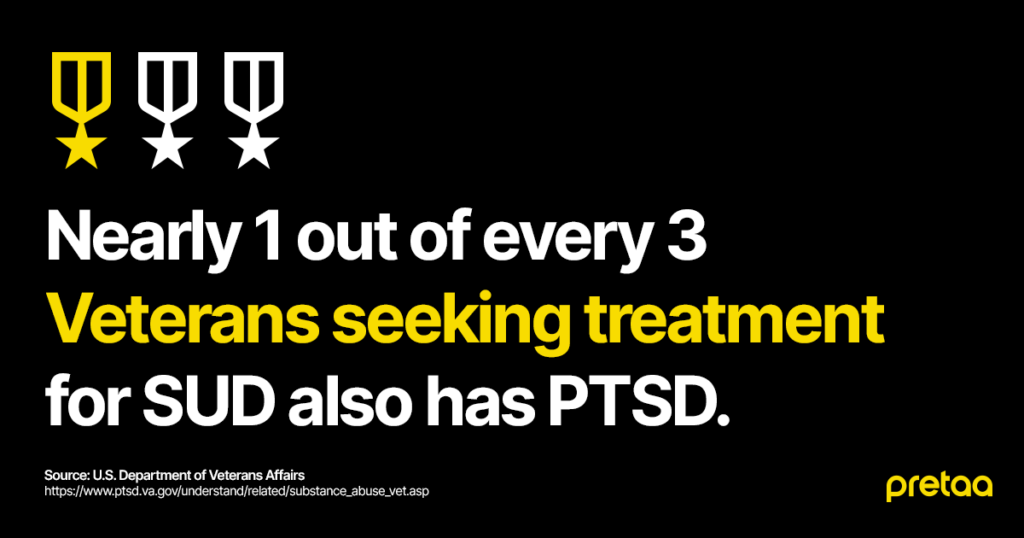 Every third seat in a movie theater.
Every third home in a neighborhood.
Every third passenger on a city bus.
Imagine this pattern, and you begin to grasp the magnitude of a troubling reality: Nearly one out of every three veterans seeking treatment for Substance Use Disorders (SUD) is also grappling with Post-Traumatic Stress Disorder (PTSD).
This statistic underscores a profound and pervasive issue within our veteran community, revealing the haunting interplay between the trauma of service and the struggle with substance use. It's not just a statistic – it's a stark call to action for improved mental health support, specialized treatment approaches, and deep-seated societal understanding. Our veterans stepped forward to protect us; it's time we step up to provide the comprehensive care they need and deserve.